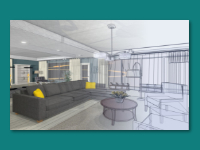 Interior design, e-interior design, interior design consulting, 2d and 3d modelling, multi-rendering to show you different variaitons. Our professional certified designers understand also the architectural, structural and historical aspects. Private and commercial spaces. Read more.
---
---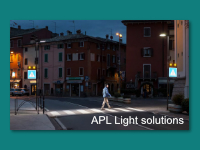 Lighting outdoors, and especially APL pedestrian crossing safety are our core areas of lighting. Coorerating with Italian and Finnish manufacturers. We can also provide industrial and office lighting.
See more on Masters of Light.
---
---
Landscape design team works with you to create a landscape design that is specific to your site. We will work with you from start to completion to ensure your landscape matches your vision. We can create new designs or update.
Read more.
---
---
Graphic communication. We want to identifiy your company or product or organization in an exclusive way. Graphic elements are making your brand, product, service unique and stand out of the crowd. Logo design, company identity image, web sites, social media marketing. Read more.
---
---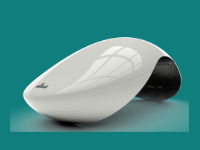 Product design
is imagining and creating a product. Design the product so that the physical form of the product best meet the customer need. Our designers can create the individual unique items. Design, 3D modelling, and creating the very customed product. Read more. 
---
---
We are dedicated professionals. Finnish interior designer with international certification of interior design. Since 2007 based in Riga. Also experienced in international business development, and graphic design. Cooperating with Finnish and West-European manufacturers to ensure the quality, responsible manufacturing, sustainable solutions and environmental aspects. 
DESIGN107 is a multidisciplinary architecture, design and graphics company founded in 2014 in Metropolitan Florence. Our appreciation for history and details goes hand in hand with the integration of modern technologies.
We adapt our professionalism to respect the needs of our customers and improve the final result thanks to the advice of our partners. DESIGN107 has professionals authorized to practice architecture and design throughout Europe and is qualified to provide a full range of architectural design services for new constructions and adaptive reuse of existing buildings, interior restyling, historic homes, old farmhouses and much more. We are currently committed to collaborating in the field of catering with the best Italian companies for restyling of company canteens, restaurants, packaging design, design labels, basement renovation, bathroom design, building design, custom houses, architectural sketches, energy efficient houses, floor plan, eco-sustainable customizations, conservation of historic buildings, home expansion, building renovation, house plan, kitchen design, kitchen renovation, building a new house, space planning, sustainable design, architectural design, barn renovation, tavern design, house renovation, prefabricated houses, staircase design, extension of modular homes, product design, advertising graphics.

Landscape Design Studio "Lidea Landscape Design" was founded in 2015, but its founder already has more than 10 years of experience in the field of landscape designing. The main area of our activities is the creation of unique landscape greening projects at the sites of the private owners and companies. Each new project is a new story, a search for harmony between the desires of the Customer and professional vision of landscape architect.
In 2006, after graduating from Latvia University of Agriculture, she became landscape architect. After that, she worked in various architectural firms in the position of architecture engineer (Assistant Architect) and designer of the landscape and master plans for enterprises. Throughout that time, she was constantly increasing her knowledge and professional skills by attending various courses and workshops.

Kimmo Korpilahti
Management of Design
kimmo@floriance.eu
Mobile: +371 28695614
Skype: kimmo.korpilahti